Garage Door Maintenance
Back To Our Services
You don't have to make garage door maintenance something you have to do by yourself. After all, ensuring the proper working condition of the door in your garage, as well as the electric or automatic door opener system behind it, may not be as easy as how you think it would be. Maintaining the door and door operator system is not just about taking off the dust from the door and doing some dry or wet cleaning routines. It's not just about keeping your door neat and clean.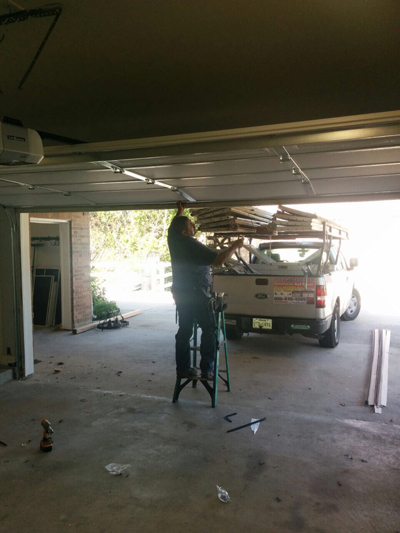 While they will not be as complicated as doing a full-blown garage door repair, some maintenance tasks may require skills or DIY know-how you may not possess. Aside from the cleaning part, it is also imperative to ensure that all the parts of your door are in good working condition. You will have to do some adjustments or tweaks. The chains connecting your door to the opener might have to be adjusted as they are already sagging. The screws that fasten the hinges to the frame may need to be tightened. You may have to replace the rollers or wheels that facilitate the movement of your sliding door. You may not have the skills needed to relocate your automatic door opener that is being threatened by leaks or vermin infestation.
Perfectly done maintenance

Our goal at "Garage Door Repair Menlo Park" is to make sure that you get the best value for the money you pay on whatever service you avail of for your garage door. You can be sure that the maintenance routine we do for you will translate to real benefits. The cleaning and lubrication we do for your door tracks or the wheels or rollers in your sliding door, for instance, should provide the benefit of optimum door and door opener operation. You can expect that the adjustments we do on your door chains and cables allow your door opener to work efficiently.
Don't hesitate to give Garage Door Repair Menlo Park a call to know more about the advantages and benefits of our garage door maintenance services. We are always eager to assist you in getting the service you require.