Choose the Perfect Garage Door for You
07/01/2015
Back To Blog
The time has finally come. You can store your car in its own space. The door you choose for your garage will reflect your taste, adorn your house and provide security for your car. Here are the things you should look out for when buying a new garage door.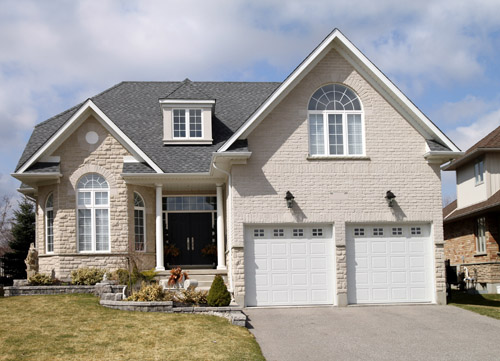 Types of Garage Doors
There are certain types of garage doors. Most homeowners go for residential roll up garage doors. But, there are also other types that you can try out. If your home has modern design, then a glass garage door is the perfect choice for you. What do you think about roll up doors that look like old swing doors? The choices are almost infinite. You should choose the type that goes with the design of your house.
Garage doors are made out of different materials. Those made out of wood are very unusual and charming. Their price depends on what the wooden frame is filled with, and which type of wood is used. It ranges from mid-price to expensive. The downside is that wood doors last shortly and they require a lot of maintenance and repainting.On the other hand, metal is a better choice for those who do not want to spend their weekends painting their garage door. Quality steel doors have lifetime warranties, while cheaper doors have shorter warranties on some components. The best thing about steel is that it is inexpensive and durable. However, bare steel rusts, so scratches and dents may need regular touch up.Quality aluminum garage doors could be the best choice, if you have money to burn. They are tough, weathered and rust-proof. Another good side of this type of doors is that they are lighter than the others. This puts less strain on the operating mechanism, making sure that it lasts longer.
Garage Door Facts to Consider
You should keep in mind that the garage door opener is usually not included in the price. This part must be bought separately. Genie openers have a long history and consumer recommendations behind their name.Many people do not want windows on their garage doors. The fact is the windows can really make a significant difference. An ordinary door can be turned into an extraordinary one. The placement of the windows also matters. You can put the windows on top, so you allow the natural light to brighten your garage. You can also put the windows in the third section from the bottom, if you want to be able to look out of your doors.Garage door installation may not be included in the price. If you choose to install the doors by yourself, but you get stuck, make sure to call our garage door specialists in Menlo Park to help you out!